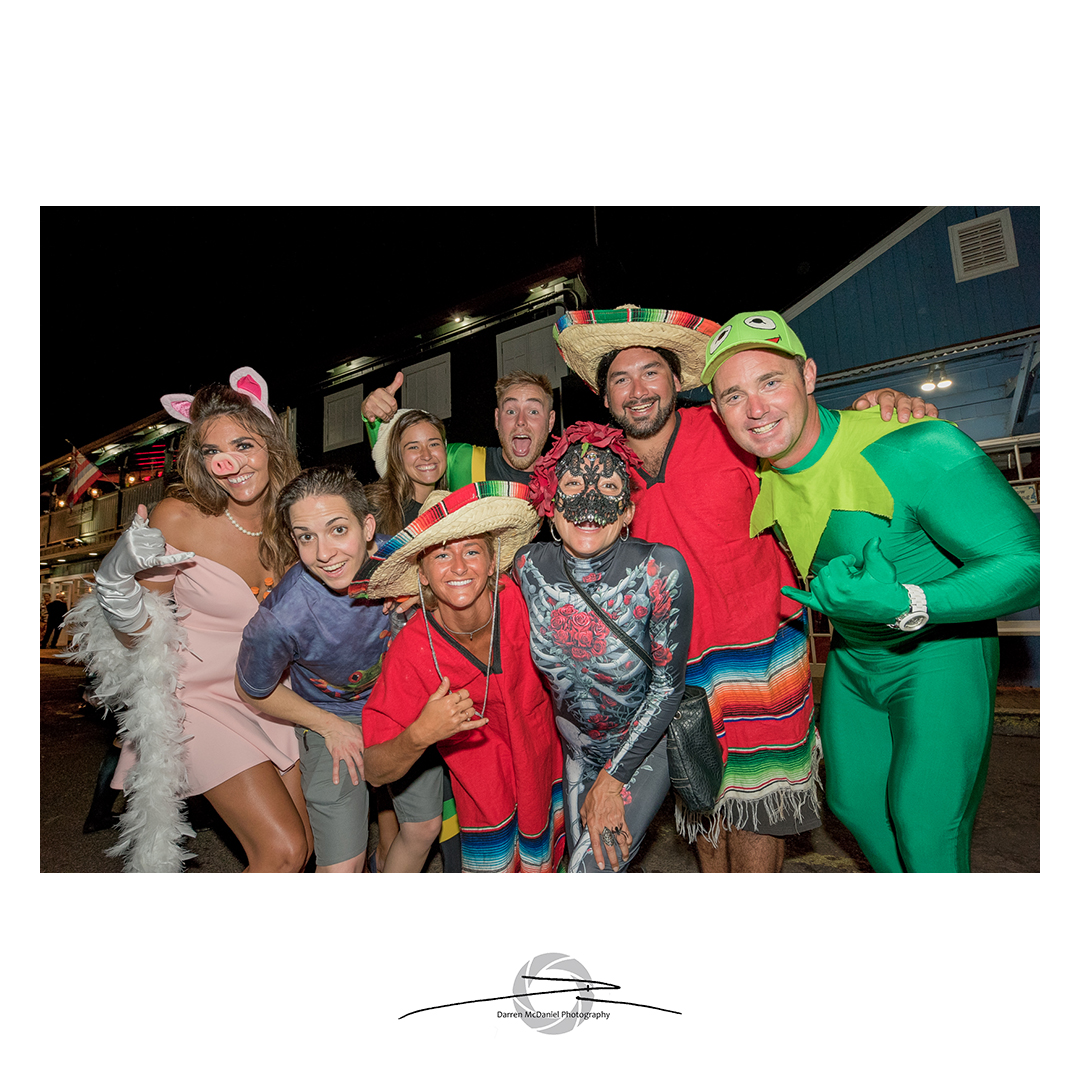 Alii Nui Crew in Costume | Maui Halloween 2017
Front Street  |  Lahaina Maui, Hawaii
The Mardi Gras of the Pacific.
Halloween on Front St Lahaina is one of the best Maui Activities to add to your Travel Destination list.
Maui Halloween 2017 was another year not to disappoint.
.
I headed out in my usual best again this year, an incognito tourist, therefore allowing me to capture all the fun costumes, debauchery and shenanigans along the way.
What I saw was of course nothing short of Halloween spectacular.  There were pharaohs and farmers, blessed and possessed, and plenty of costumes sure to surprise. The response I received when pointing my camera at Hannibal and escort pretty much says it all.
An event sometimes marred by reckless alcoholics, fights and gratuitous acts of public nudity, quite the contrary occurred this year and the Maui Police reported not a single arrest.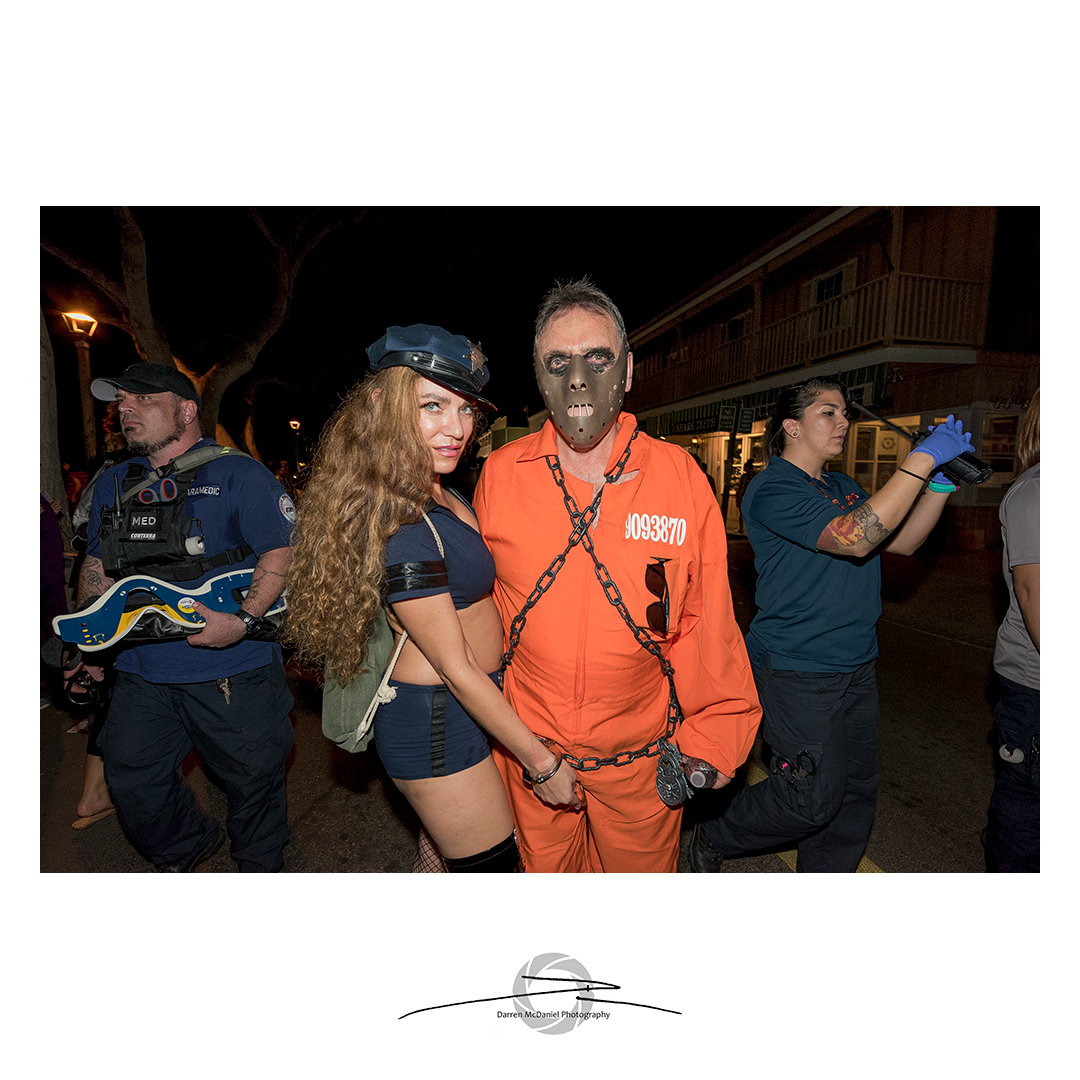 Hannibal Lecter and his Police Escort | Maui Halloween 2017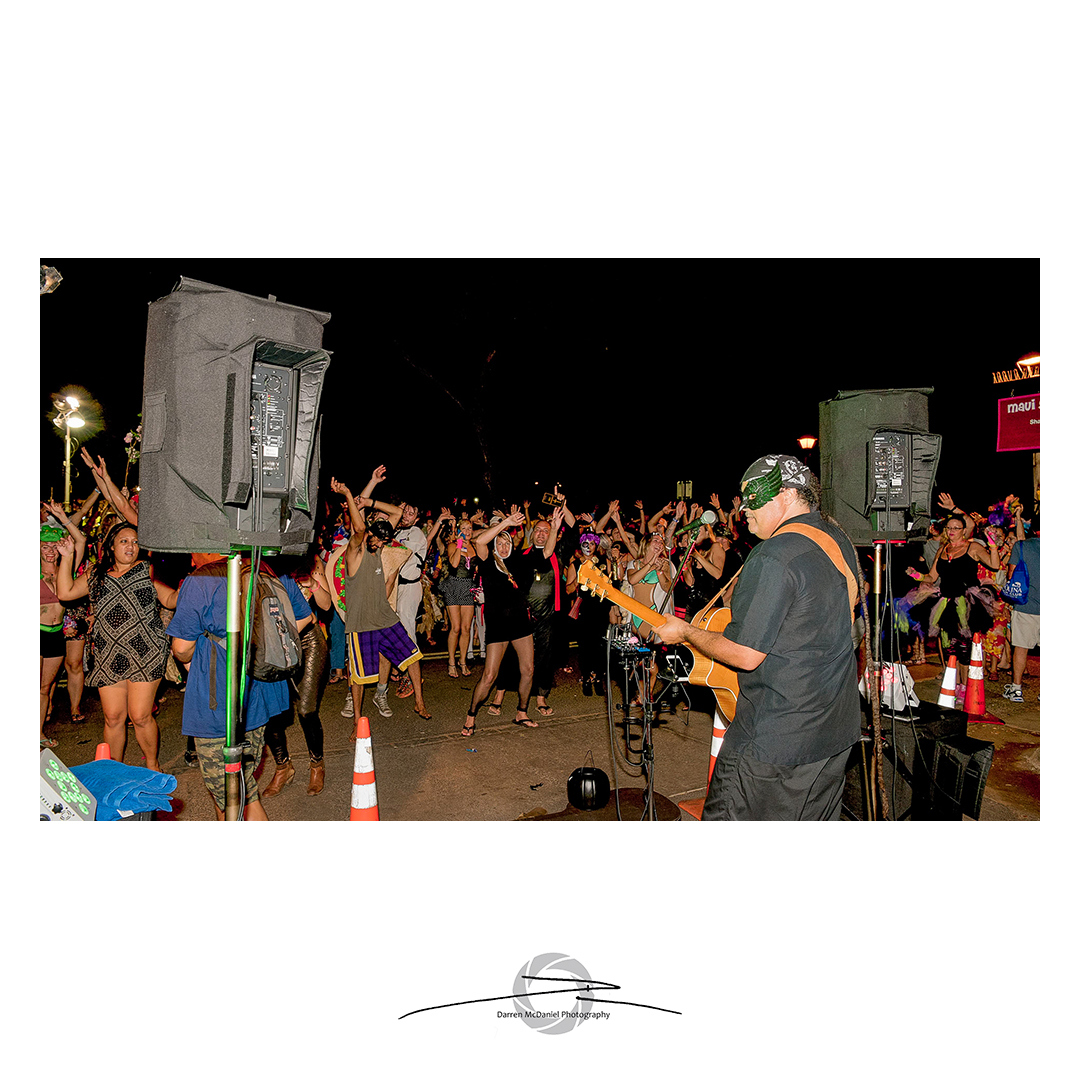 Maui Dread in front of Paia Fish Market Lahaina | Maui Halloween 2017
It was great seeing Marty Dread out there rocking and the crowd gathering to celebrate the opportunity.
Everyone from Cool Cats to Fleetwoods had some sort of entertainment going on, yet fret not, the live show could always be found on the street.
My preferred game plan for Halloween on Front Street and one that I recommend is
a.) Go early and eat dinner somewhere near downtown. This year it was Sale Pepe which has always been on my recommend list.
 b.) Take a cab there and back. $50 for both trips between friends is worth a life, let alone the hassle of dealing with traffic and parking. There are always plenty of cabs available, however call Lee at West Maui Taxi, (808) 661-1122
c.) The party starts and ends on Front Street between Papalaua St and the Shops at 505, so plan on arriving on either end and doing several laps in between. Take your time.
d. ) Since bars can be packed, plan accordingly. I recommend a flask and the ABC store. (Did I just publish that?)
e.) Have an awesome time!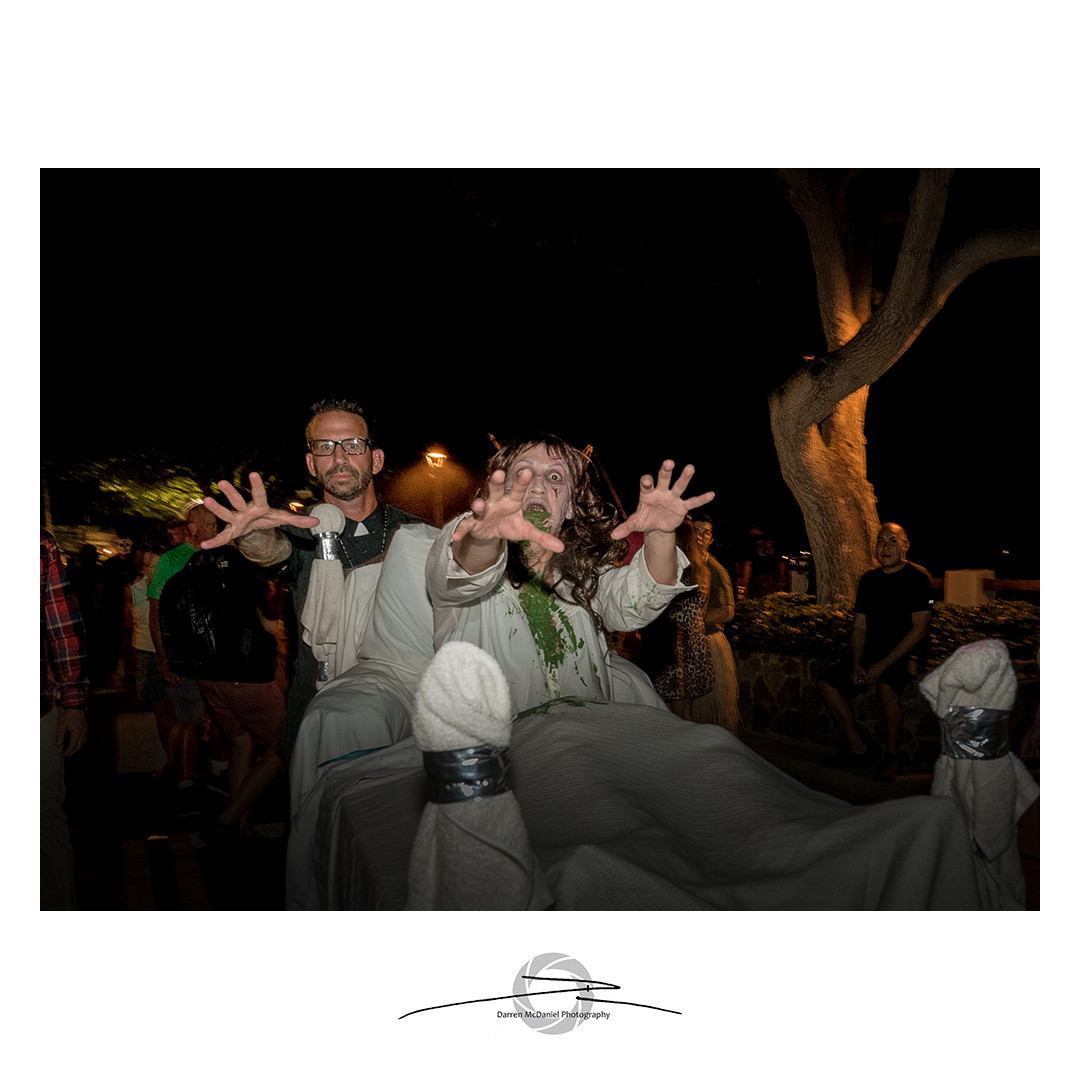 Pastor and Possessed | Maui Halloween 2017
In addition to the highlight gallery below,
you can find a complete portfolio of Maui Halloween 2017 images by clicking here